WACO LANDSCAPING SERVICES
If you are looking for a reliable residential or commercial landscape company, Fitzgerald's can assist you with all your landscaping needs.
Contact us here or call us today at (254) 744-6489 for questions or projects.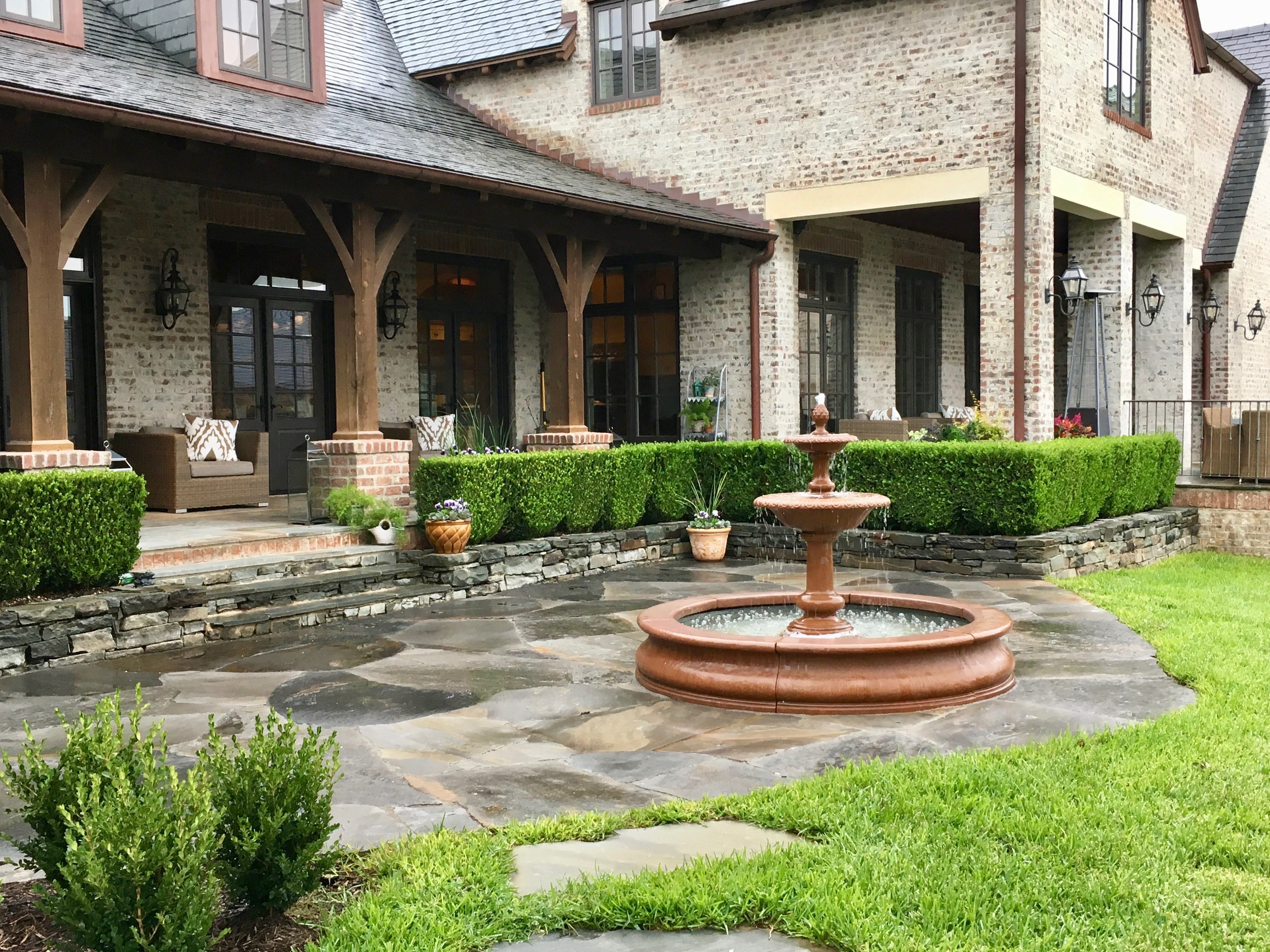 As a full-service lawn care company in Waco and surrounding areas, Fitzgerald's has a complete landscaping division with services that include residential and commercial design, installation, maintenance, hardscaping, etc.
Fitzgerald's not only takes care of your lawn but also you. We have been a family-owned and operated business for over 18 years, and we've helped many customers realize their property's true potential.
We have an experienced and dedicated staff who knows what you deserve. They work with you on a one-to-one basis to ensure that you receive the expected services and to build long term relationship with our company.
Our Services
Design and Installation
We offer the complete design and installation of your landscape, and we're proud to provide design services that will keep your home and business looking attractive all year round. Our services include residential and commercial design and installation to give a unique look to your property.
Before starting the work, we consider all aspects of your residential or commercial property, including cultivation of the soil, the most optimum plant selection, and the position of plants and trees. Our team has extensive knowledge of a variety of plants to help guide you in the right direction.
Every job is different and we create a landscape design based on your unique property needs. Our designers and horticulturists also consider seasonal interest, select year-round color, and grow plants that attract local birds and butterflies. We use native plants to minimize maintenance and promote safe ecological practices.
Maintenance
The essential factor in maintaining any landscape is regular maintenance. Fitzgerald's has a professional and trained staff who work efficiently to maintain the natural beauty of your landscape. We offer a complete range of maintenance from a single consultation to weekly visits throughout the season.
Whether you need landscape service for your home or a commercial property, we assure you will take pleasure in your adequately maintained environment. Our maintenance services consist of installation or replacement of landscape foliage, clean edging of lawns, mulching, weeding, fertilizing, and transplanting.
Fitzgerald's
If you need any landscaping services, contact us today! Our team aims to bring nothing less than the best possible landscaping services. No task is too big or small for us to tackle and we take every project with the utmost professionalism. If you need our landscaping services in your area, contact Fitzgerald's today!