Fitzgerald's has a complete irrigation division ready to help you with sprinkler repairs, installations, modifications, or any other service.
Contact us or call (254) 744-6489 for any questions you have about your irrigation system.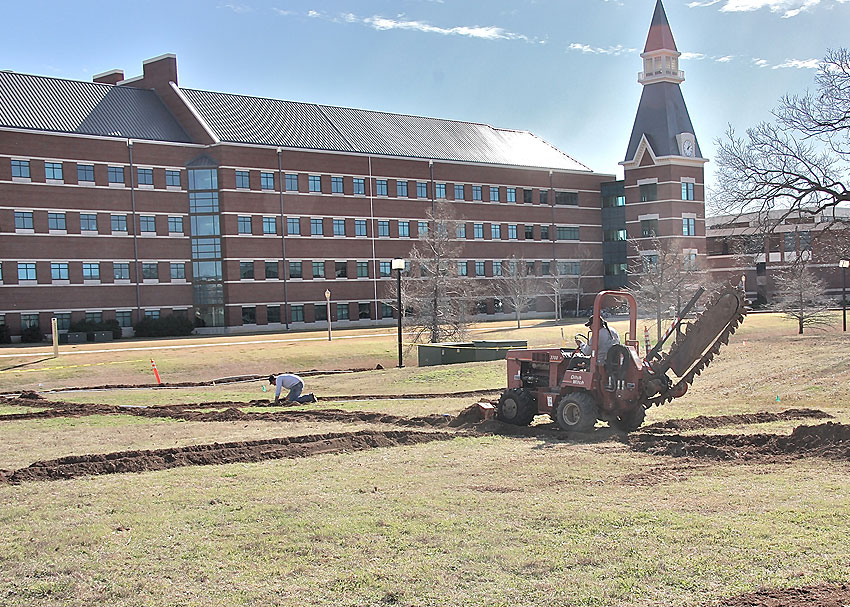 Design & Installation
We've devoted hours of our time to keeping in line with irrigation services in Texas. Although gardening hoses with scheduled operating times is a reliable traditional method, a brand-new irrigation system is a great alternative that will not only save money but will also cut down on time and the amount of water used.
Fitzgerald's can design and install the most suited irrigation system to meet the needs of your trees and respective lawn. We also offer custom fertilization services to feed your trees. By using top-quality fertilizers combined with expert application techniques we can ensure the health, safety, and beauty of your landscape.
Our team stays in touch with the advancements that are constantly made within the industry by attending classes, seminars, and putting everything into practice before we utilize it on the yards of our loyal clients. Everything from installation to repair is done by our team and we take pride in our capabilities for irrigation all throughout Waco, Texas.
The qualification for an irrigation system is based on several factors including inconsistent weather, the capacity for water absorption in your yard, the water deficit allowed, etc. Supply an adequate amount of water at all times with an irrigation system in place. The proper maintenance plan will keep it running smoothly for years to come.
Fitzgerald's Irrigation Services
Our team will take a look at your lawn and decide what approach will be the best for your current landscape. Not only do we install systems, but we also repair them so our clients have a one-stop-shop for all of their irrigation needs.
We provide any sprinkler service you might need including irrigation repairs, modifications, designs, and installations.
We are here to make your yard more attractive and colorful than ever before. Our experienced lawn and yard care arborists know how to maintain your grounds throughout the seasons, making sure to protect your investment so you can enjoy your outdoor area all year long. Some of our other services include Xeriscape design and maintenance, Ornamental care, Bed Weeding, and Turf management.
For more information on our services, please fill out our contact form or give us a call at (254) 744-6489.