---
Fitzgerald's grew from a small, mowing business that Carroll Fitzgerald used to teach his son responsibility, discipline, and management.
---
Carroll ventured out after many years in banking to develop the mowing business into a thriving, small business. His decades of experience in management, financial planning, and customer relationships have been major assets to the success of the company.
The proud owners of Fitzgerald's are Carroll and Colleen Fitzgerald of Woodway, TX. They work together as a team and count their management staff as part of their family – working together to present the best service and products to meet the needs and desires of our customers!
As Fitzgerald's has grown over the years, so has our team. We might be bias but we think our team is the BEST!
The many divisions of Fitzgerald's include total lawn maintenance in both commercial and residential applications of grass and shrub/bed maintenance, comprehensive landscape design and construction, including rock-work, installation and/or makeover.
Fitzgerald's also offers complete tree management including tree removal, trimming, planting, stump removal, feeding and aerating, and last, Fitzgerald's offers state of the art irrigation systems – including design, install and/or modification of your system. Our irrigation department also is responsible for exterior landscape lighting.
Our company is dedicated to being the best grounds maintenance, landscape, tree care and irrigation company in McLennan and surrounding counties.
---
AWARDS
Lawn Service : 2018, 2019
Tree Service : 2017, 2018
Landscaping : 2007-2015
Sprinkler Service : 2013
---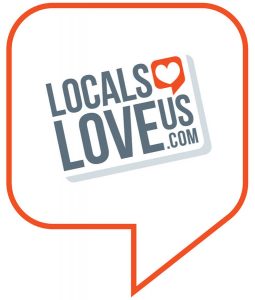 OUR TEAM
Carroll Fitzgerald : Owner
---
Sam Simpson : General Manager
Sam has been with Fitzgerald's since 2014. He has been in the construction and landscape business since he graduated college. Sam graduated from Louisiana Tech University with a Bachelor of Science in Professional Aviation, but with the downtrodden aviation industry after 9/11 he turned his focus from commercial aviation to construction. He built custom homes around the DFW area for more than 8 years. In 2012 he and his wife, Erin, welcomed their first child, Juliet, as well as moved to Waco in the same year. Sam went to work as a Project Manager for a reputable Waco commercial masonry company from 2012-2014. Sam and Erin welcomed their second child, Johnny, in 2013. Sam enjoys interacting with Fitzgerald's customers on a daily basis, and helping them make their visions of a wonderful yard a reality.
---
Jeff Fitzgerald : Financial Manager
Jeff Fitzgerald is the Financial Manager of Fitzgerald's and has over 20 years of experience in the grounds maintenance industry. He is a 2006 graduate of Texas State University at San Marcos where he earned his BBA in Finance, and also a 2012 graduate of the University of Oklahoma, where he earned his Master's degree in Human Relations. Jeff is also a proud veteran of the U.S. Air Force. He also loves Christ, his family, sports, hunting, running, numbers and spreadsheets!
---
Ali West : Accounting Manager
Ali West is the Accounting & Office Manager at FITZGERALD's of Waco, and brings over 20 years of accounting management experience. Ali first joined Fitzgerald's as a part-time accounting consultant in 2014 and continued this role until Fitzgerald's hired her as a full-time employee in 2017. Ali is very passionate towards her family, career and her faith. Fitzgerald's is very blessed to have Ali as part of their Administrative Team.
---
Seth Thompson : Tree Care Manager | Certified Arborist, TX-3307A | Texas Oak Wilt Certified, #0059
Seth Thompson manages the Tree Care Division of Fitzgerald's. He graduated with his master's degree from Stephen F. Austin State University in 2003 and has nearly 15 years of Tree Care experience. Seth has served as an adjunct instructor at McLennan Community College and was on their Tree Campus USA board. He and his wife have a 9 year old son. He enjoys hunting, fishing, and time with family.
---
Marcelo Gonzalez : Shrub & Bed Manager
Marcelo has been a part of the Fitzgerald's family for more than 12 years, working in the maintenance department. He is responsible for supervising the maintenance crews to ensure each customer is being cared for with a high standard. Marcelo is gifted in his ability to know the needs of his clients in each season. He listens to the client and advises accordingly to keep each property in great condition. Marcelo is knowledgeable in choosing plant materials what work well in the Central Texas landscape. In his free time, he enjoys going to his daughters softball games, fishing, traveling and being outdoors.
---
David Rasco : Irrigation Manager | LI#14021 | BP#14899
David Rasco is the Irrigation Department Manager at FITZGERALD's of Waco. David has been with the company for 10+ years, and has over 20 years of lawn, landscape and irrigation maintenance industry experience. He is very dedicated to finding custom water solutions for every customer. David feels that the most important service that he can provide to the customer, is options – not only pricing options, but design options that give each customer a truly custom designed system or repair that is best tailored for the customer's property. You will have the peace of mind that you are in 'good hands' with David.
---
Travis Williams, ASLA, RLA : Landscape Division Manager, Landscape Designer
Travis Williams graduated Texas Tech University in 2010 with a Bachelor's Degree in Landscape Architecture, a minor in Architecture, and a minor in Horticulture. He has over 10 years of experience in Landscape Design and over 15 years of experience in Construction. Travis has been with Fitzgerald's since May of 2010. He is a licensed landscape architect, manages two landscape designers, two crews, and various projects. He and his wife have three small children, and in his spare time, he enjoys hunting, fishing, camping, and wood working.
---
Dylan Seley : Project Manager, Residential Landscape Designer
Dylan Seley joined Fitzgerald's in 2016 as a landscape designer and project manager. He has a true talent for designing visionary spaces for residential and commercial clients. His first priority is the client, and he strives to create a beautiful space to enhance their home or office. Dylan grew up in Wichita, Kan., and graduated from Kansas State University, where he first learned how to turn his creative ideas into real designs. He developed a love for formal gardens while working with an international company in Belgium and enjoys bringing those design elements to Texas. Dylan and his wife live in Waco and are active members at Highland Baptist Church where they are involved in several ministries. He loves Kansas State football, the local farmers market, working in his garden, going to concerts, and doing anything outdoors.
---
Morgan Underwood : Project Manager, Commercial Landscape Designer
Morgan started working at Fitzgerald's in 2009. He is a graduate of Texas State Technical College, graduating with an Associate's Degree as a Landscape Design Technician in 2009. His preference of landscape design is Texas Native and Xeriscaping, but he can design anything to fit your landscape needs. Morgan has a wide range of plant knowledge and design experience and is ready to work with you! He and his wife have a daughter, and he enjoys being a dad. In his free time, he enjoys duck hunting, fishing, and cooking gourmet meals.
---
Donny Fratus : Mowing Manager | LI#0022103
Donny Fratus is the mowing manager for Fitzgerald's. He is a native of Waco, whom graduated from Midway and Baylor University. Donny is also a Licensed Irrigator and has been in the industry for several years. His hobbies of hunting, fishing, and appreciation for everything living are what led him to a career involved in being in the outdoors. Donny also serves on the local chapter of the Coastal Conservation Association.
---
Fred Mew : Fertilization Manager | Commercial TDA#060934
Fred Mew is a TSTC graduate with a degree in golf course and landscaping management specializing in cultural practices, fertilizer and pesticide applications, and irrigation. He is a Licensed Commercial Pesticide Applicator with the Texas Department of Agriculture and a Licensed Irrigation Technician with The Texas Conservation of Environmental Quality. Fred has over 10 years' experience in the turf field and former golf course superintendent.
---